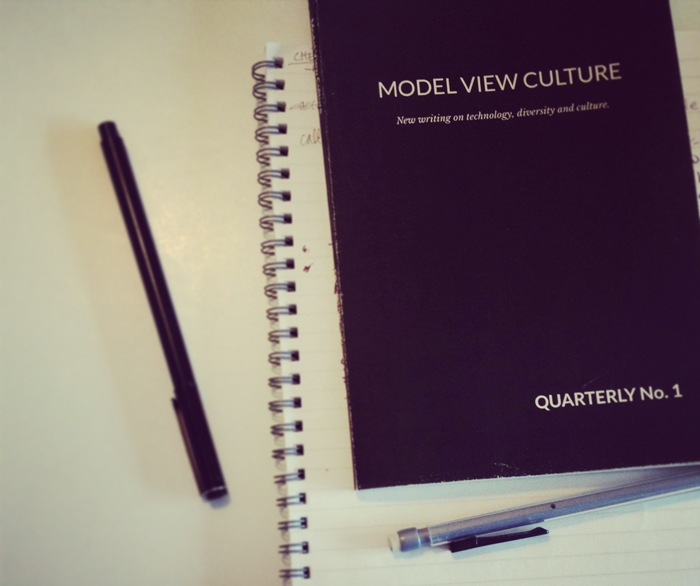 I recently wrote a new article that was published today on Model View Culture. This was my first exposure to the world of professional writing, which means that I had to pitch my piece to them, have multiple drafts reviewed by their editor, and get paid for my work.
Read the Full Article on Model View Culture →
Over the past eight months or so, I've become a huge fan of this publication, and I'm super honored to have my work published by them. I love how their essays look at the tech industry from an angle that you don't really see on typical industry publications. They often discuss the industry's culture and social problems while promoting interesting and diverse voices, opinions, and projects.
They are an independent publication with zero ad revenue, which means they only make money when you buy things from them. In particular, I love their printed quarterly subscriptions, which are also available digitally. There's something really fun about getting a little journal in the mail that's filled with super fascinating thoughts from awesome people who are actively working to improve the tech industry. After reading my piece, feel free to look around their site, follow them on social media, and if you end up liking them as much as I do, please consider supporting their work.